Regular price
€500,00 EUR
Regular price
Sale price
€500,00 EUR
Unit price
per
Sale
Sold out
Share
The Artist
Mijo Kocacic  was a Croatian native painter.
Mijo Kovacic was born on 5 August 1935 in Gornja Suma, Molve, Croatia. As a child, Mijo spent a lot of time with his mother, who encouraged his imagination through folklore and scary stories, which eventually helped him to develop his artistic career. Mijo also had the task of looking after the family cow, and since he spent so much time with the animal, it became the subject of his paintings.

Mijo's painting talent was already evident in his childhood. Mijo painted pictures of a boy sitting next to a cow, on a cart or on his mother's back. However, for financial reasons, Mijo could not continue to go to school and only developed further through self-study. When Mijo was 18 years old, he heard about the famous painters Krsto Hegedušić and Ivan Generalić and decided to take lessons from them.

Mijo was able to establish a relationship with Ivan Generalić, who lived in a nearby town, and he began to study with him. During his studies, Mijo achieved mastery in painting. A year later, Mijo exhibited his works for the first time in Koprivnica. From then on, Mijo remained determined and ambitious to take his painting to the extreme.

The artwork
This is a lithography  from artist Mija Kovacic
signed
 not numbered
View full details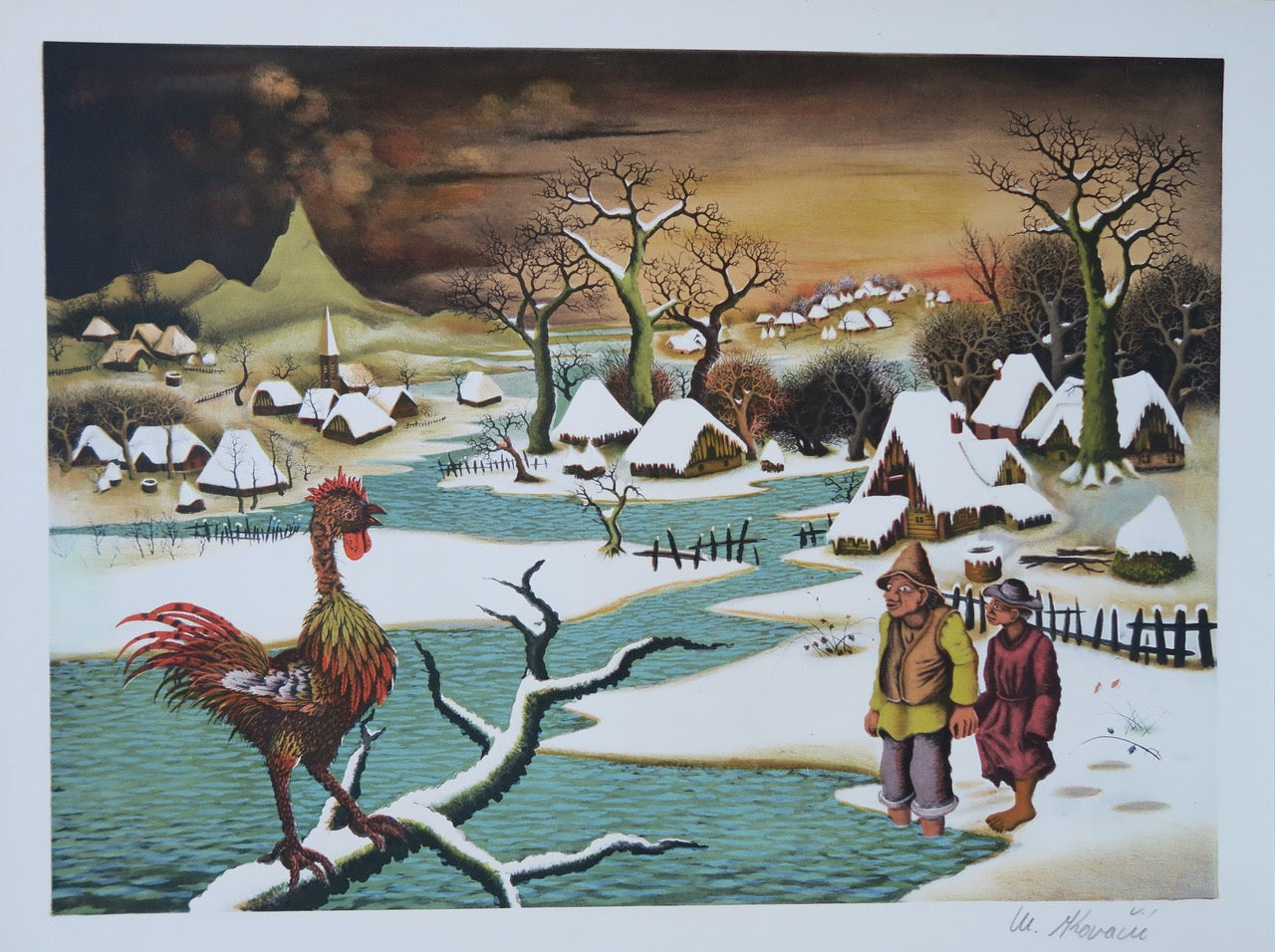 Shipping

Shipping rates are calculated by the size of the package and shipped within 10 business days.

Returns

All artworks can be returned in their original packaging and original condition within 14 days of receipt if it is not to your liking.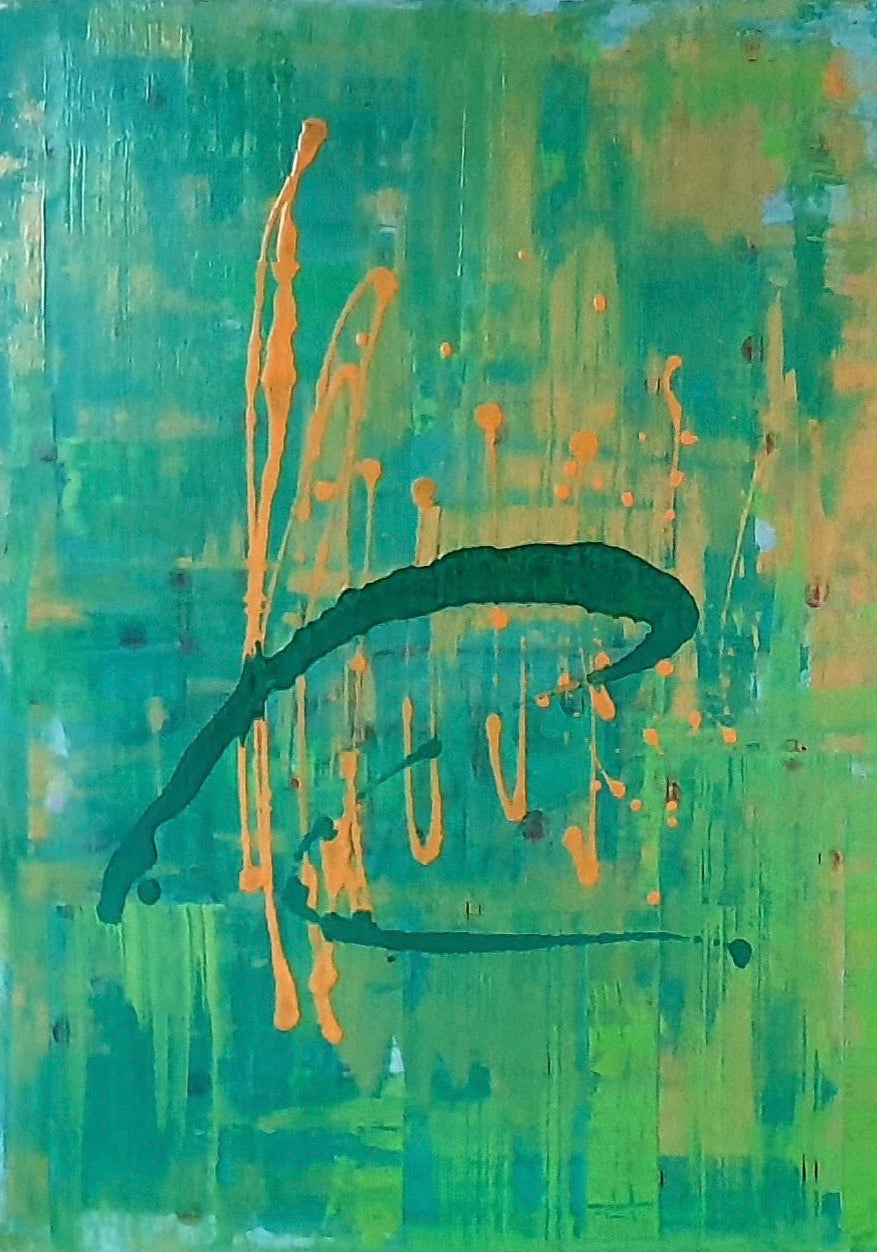 Werkblume Morgentau is a German artist.
I am a left - right - crazy, for me there is only black or white, my favourite colour is grey.
After a few strokes of bad luck, I started drawing in 2005. Since then, until today, it has been an ongoing process.
I am constantly trying out new things.
My artistic works, are very much linked to my recovery.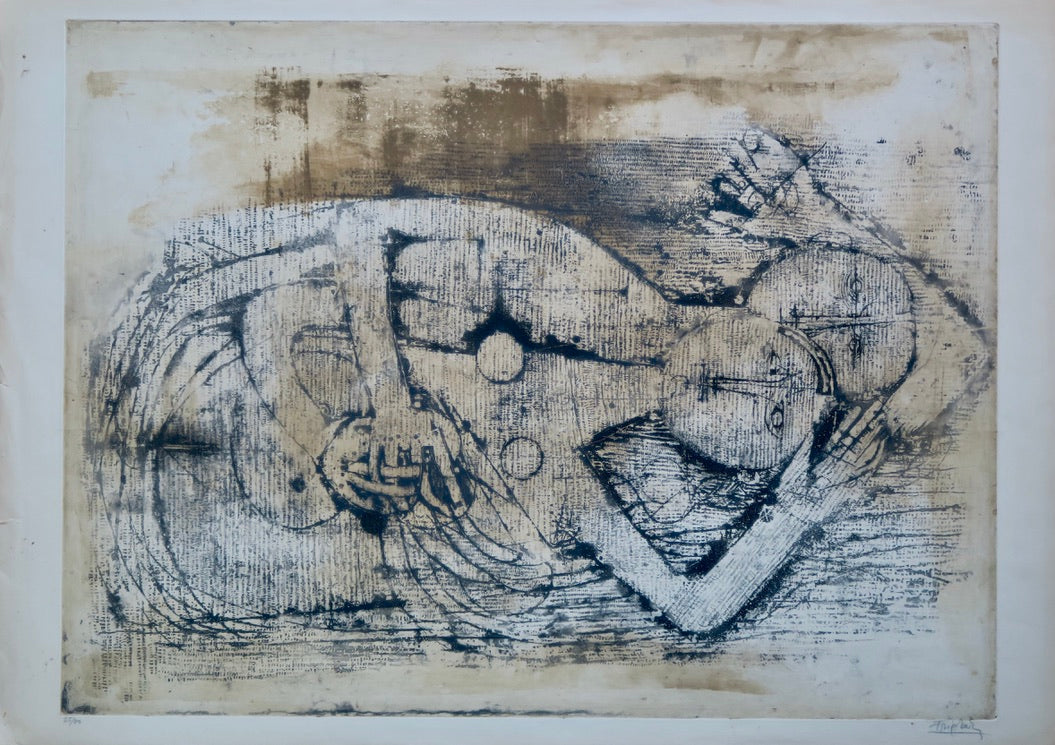 Build up your own Collection
All our artist and artworks are carefully chosen to reflect a cohesive, contemporary aesthetic Art selection.
We curate outstanding pieces of Art from the most exciting up-and-coming artists.